£11.10
Juicy delicious Pinot Noir with a touch of oak, and long savoury finish
We are Vintage Wine Cellars - Authentic Wine Specialists

THE UK's One Stop Shop for Vintage Wines
is open for business during current lockdown

Welcome to Vintage Cellars, the UK's fine wine specialist providing a first-class service in the supply of vintage wines. We have over 20 years of experience with the Wine industry, and we specialise in grower produced wines. With our experience, we are able to offer an extensive range of the best wines including reds, whites and rose and sparkling wines. You may already be familiar with some classic wines from France Italy or Spain but why not having a look at our Argentine or Chilean Wines. Some of these are really fantastic!
Grown on 20 year old vines. Very elegant, with fresh melon & apricot fruit, a fresh and lovely long finish.2019 was a very early harvest and the wines are fresh and beautifully balanced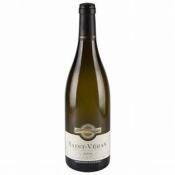 A fresh, bright and grassy nose. The palate opens up a whole new broader complexity of flavours.
Grown near Worcester in the Breed River Valley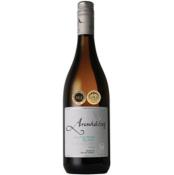 Deep red fruit aromas with a complex balance and good structure on the palate.

Delicate aromas of wood and vanilla emphasize the structured and elegant taste with intense notes of wild berries, ripe juicy sour cherries and hints of sweet spices that leave the palate. The wine is ...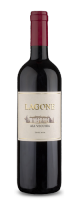 ---
Vintage Wine Cellars - Connoisseur of the Finest Vintage Wines
We are an independent Wine Merchants who have been established in Pimlico for over 20 years. Our ethos has remained unchanged and seems as fresh as when we first started trading vintage wines, namely, find great quality wines at competitive prices from smaller producers which our customers will enjoy.
We have established wonderful working relationships with our suppliers and producers to get an insight into their product ranges and their plans so we get first shot at new products. We're passionate about vintage wines, which led us to turn into online wine sellers offering the greatest red wines, white wines and sparkling wines from various countries: we stock an extensive range of Chilean wines, South African vintage wines & Many others to be discovered by browsing our different sections.
Though there are a great number of award winning wines from family vineyards in our range that is not a specific criteria for us. The most important is that we enjoy the wine and we hope you do also.
Selling wine online is a new challenge for us, and we hope to keep you the customer as updated and happy as possible, we would never sell a wine that we haven't tried, tasted and enjoyed ourselves. You can rest assured that all the vintage wines we offer for sale are well worth a try!